Star Trek Online is going Free to play!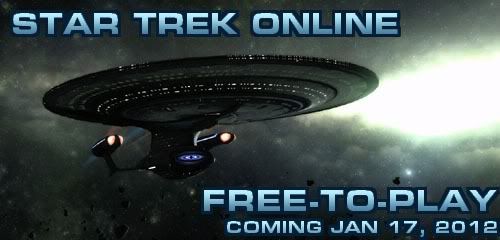 On January 17, Star Trek Online is going free to play. For anyone who's played in the past, there have been a lot of changes. If you've been on the fence about playing because of the subscription fee, you'll be able to jump in to the game at no cost.
Returning players will find a revamped skill system. The number of skills has been reduced, and the system is more general now. You no longer have to choose to specialize in weapon types for your ships. The missions interface is new, as well, offering a much better view of which mission is next if you're trying to follow the main story-line.
If you're a new player, you'll be treated to a great game with a well developed history and lore. You don't have to be a Star Trek fan to enjoy this game: the system is well designed, and a year of balancing and tweaking has polished the game nicely.
Written by Irimar