STO: Cloaked Intentions Episode 5 Now Available!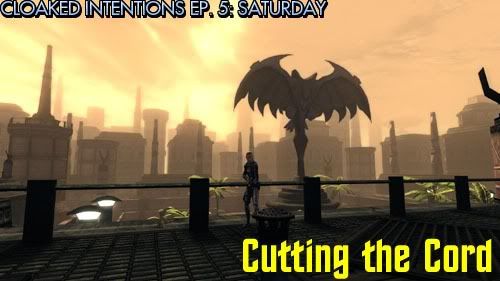 The fifth and final episode of the Cloaked Intentions series has been released. As the latest chapter of the Star Trek Online saga comes to a close, more questions are left unanswered and the galaxy waits for what is to come.

The latest episode once again shows the direction Cryptic Studios is taking their flagship MMORPG. While the mission comprises of both space and ground mission, it is the ground part that stands out the most; a war torn city in the midst of a battle between Reman and Romulan forces, fighting on the ground and in the air.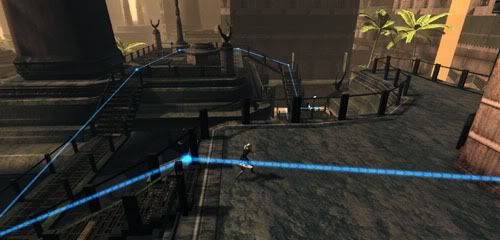 This is not a wide-open-space map which is common with earlier STO missions. This is a planned, designed and detailed cityscape map. Players will need to navigate through a series of alleys, catwalks and rooftops. It can get confusing, but fear not for the developers have included a waypoint feature to show the right path. Could this be a feature to be incorporated in other missions as well?

The episode comes to a close with an epic space battle and a revelation of what is to come. Players are rewarded with the cloaking tractor beam mines that are often seen throughout this series, an accolade trophy for the ship's mess hall and a Reman science officer which is only available until the 24th of March. So don't miss out on having your very own Reman Bridge Officer!