STO: Open Jacket now available

The new Federation Costume Pack: Open Jacket is now available from the ingame C-Store for 240 Atari Tokens. The open jacket uniform was first seen worn my Captain Jean-luc Picard in Season 5 of The Next Generation series.

The pack comprises of 20 costume variants, including options for 2409 uniforms, open jackets for DS9 and TNG movie uniforms and the Command Variant Turtle neck.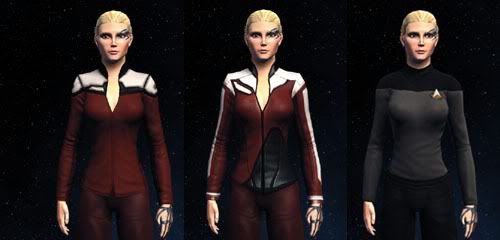 This costume pack may be used in uniform costume slots only. Once purchased; will be unlocked for every federation character on an account.