STO Turns Two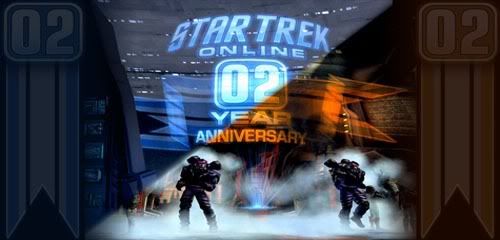 February is shaping up to be an exciting month for Star Trek Online! The game went free to play on January 17, and Cryptic Studios is following that up by packing February full of events and new contents!
First off, February marks the game's second anniversary. Starting Thursday the second, and running through Saturday the fifth, Q will be in-game to celebrate the occasion. During this event, all players are eligible to take one of two new ships on a shakedown cruise.
For the Starfleet officers, the new Odyssey class cruiser is waiting. The ship design is the winner of the "Design the next Enterprise" contest, and Starfleet's flagship, the Enterprise F, is one of these ships.


Members of the Klingon Defense force will get to give the new Bortas class battlecruiser a spin. The Bortas was developed in reaction to Starfleet's development of the Odyssey, and the two ships are comparable, though not identical, in power and ability.


After the anniversary celebration, a new Featured Episode series launches on Saturday, the eleventh. The new series will feature the Dominion, and will be five episodes in total. This means that there will be a new mission every Saturday until the series finale on March tenth.
Written by Irimar.